Latest Dag Nasty Release
On May 20 of 2016, Dischord released a new 2-song single by Dag Nasty. For this session, the band returned to its original lineup — guitarist Brian Baker, singer Shawn Brown, bassist Roger Marbury, and drummer Colin Sears. The songs were recorded in December of 2015 at Inner Ear Studios with Don Zientara and Ian MacKaye. These 2 songs mark the first time that this lineup has been in the studio together since October 1985, more than 30 years ago.
Latest Field Day Release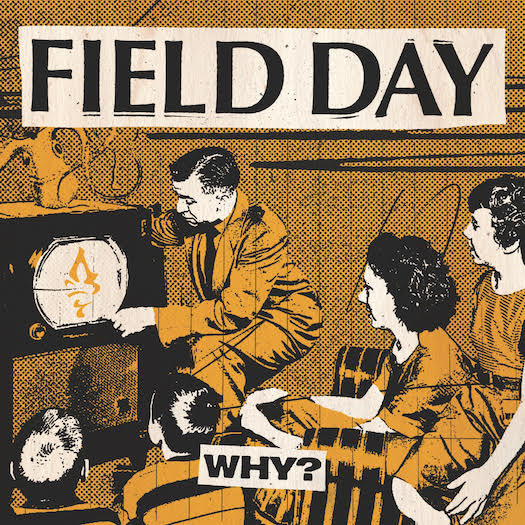 Following the release of their "Opposite Land" EP, the Field Day guys are back with their latest offering, the four-song 7-inch entitled "Why?". Across the entire record, the group has stepped up the intensity of every element in the music. And with production by Carrion and mixing courtesy of Cameron Webb (Pennywise, Motörhead, Ignite), these four songs are louder and strike with an even greater sense of urgency.
Release date: Feb 4th, 2022 on vinyl and digital format
SIDE A: WHY?, Invitation (hidden bonus track). SIDE B: Alive, Audience of One.